I am trying to apply a tet mesh on a volume with 6 bounding surfaces. 5 out of 6 are at a common larger length scale than the 6th smaller circular face. 2 faces are paved, 2 are mapped, the face with the small length scale is paved, and the face surrounding it is meshed with a trimesh. Upon forming the surface mesh, the volume tet mesh fails with the following message:
ERROR: Volume 1 meshing unsuccessful using scheme: tetmesh
ERROR: 1 volume(s) did not mesh : 1
This geometry was put through the same meshing operations in Gambit, and it yielded a successful tet mesh. I am unable to attach the relevant files but am adding a few screenshots below.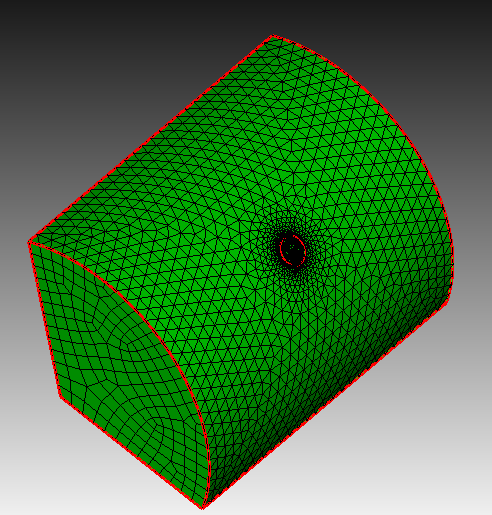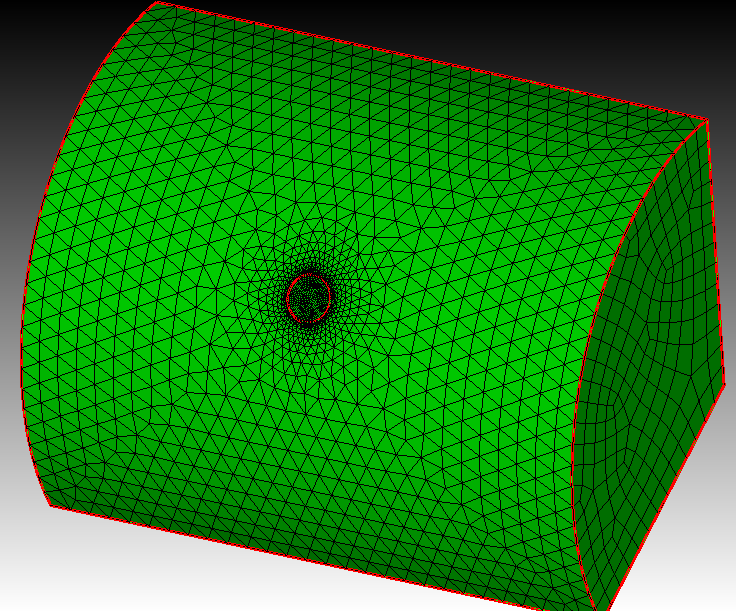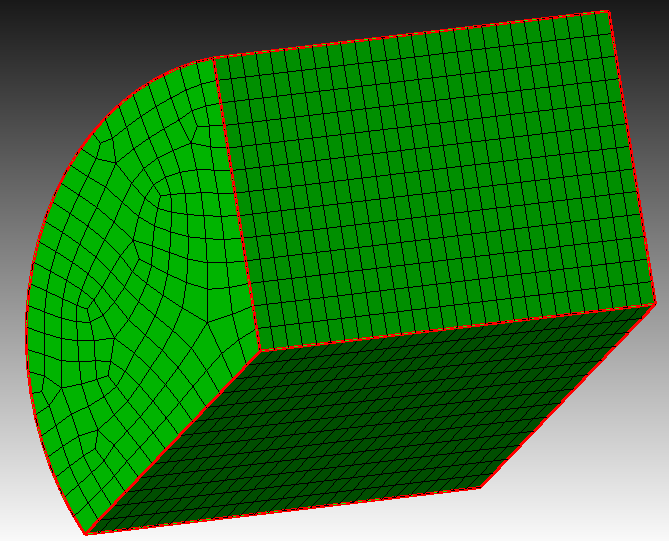 I am wondering if someone can offer some insight about this error message and what measures may be taken within cubit to successfully mesh the body with the given surface meshes.
Thanks.