Hi, I am trying to mesh a simple cylinder with some (unspectacular) imprints.
However, I fail to generate a nonskewed mesh. I think the following screenshot pretty much explain my problem:
I start of with a meshed inner surface as the result of an imprint with another volume.
Next I want to mesh the outer surface ring. However, I have no chance to get a simple non skewed mesh: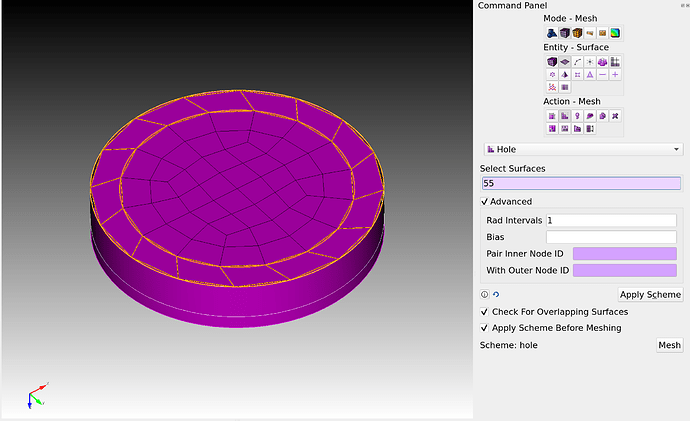 Can anybody please give me a clue on how to obtain a non skewed mesh?
Thank you in advance