Hi
I have some meshes from a colleague, which original from 'Image Based' FE problems, where the mesh has been derived from CT scans of materials. He gives me Ensight Gold files, which I import into Paraview, which then exports an exodus file, for me to play with in Cubit/Trelis. This all works fine, and ive done some succesful calculations in the past. Now he's given me some new files which are much more complicated in terms of material distributions, see below.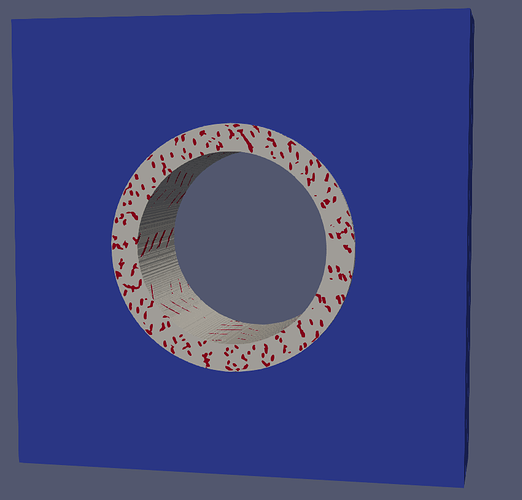 It would be convenient to be also to assign mesh blocks according the material distribution, now I know that the exodus file when read in had access to the material id value on each element, if I could access this i could easily add the appropriate elements to blocks.

Its not massively clear if/how I could access the material field to be able to assign properties, all hints appreciated

Further I was watching a tutorial the other day, which seemed to suggest I could grab nodes to stuff into a nodeset with some spatial based commands, like nodeset 1 add node with z_coord > 17.3, but that doesnt seem to do anything, it reports success but no vertices actually get added to anything.
Thanks
Andy