I listened to the webinar today. It occurred to me that the FEM with splines is exposed to the same predicament as the p-type FEM: the convergence needs to be determined from data that is not easy to extrapolate from. Here is a typical example from the textbook by Szabo, Babuska: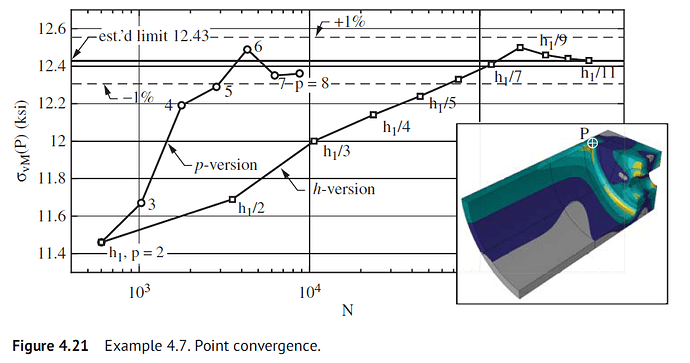 Notice the irregular curve for the p-version: so how do we estimate the limit value?
By the way, it isn't at all clear how the 12.43 number was arrived at in the textbook.