When I am working on block 21 as shown:

I meet the problem of The Exodus output format cannot output elements of type UNKNOWN_ELEMENT_TYPE.
I try to use the function in cubit: assign element type to blocks, define element type for block 21.
But at the same time, I also encountered the following similar problem:

I've tried several other types and none seem to work.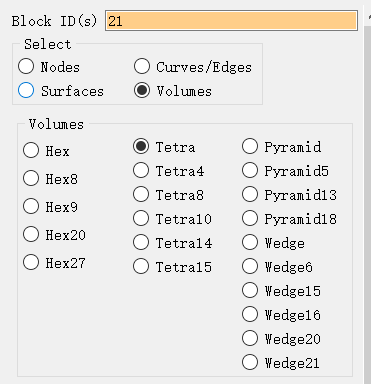 So what I want to ask is what is causing this problem and how can I solve it.
Thanks!