Hello all,
I am looking for a workflow for a set of parts that are layered such that adjacent layers touch. I am looking to simplify the geometry for meshing by compositing the small surfaces to ensure a high quality mesh. I'm looking to make this model a non-manifold so I need to imprint and merge the model. Should I do the compositing of the surfaces first or should I imprint and merge the model before I compost the small surfaces? My current workflow is:
import step "file.stp" heal #for each of 7 volumes
merge tolerance 0.008
imprint tolerant volume all merge
#composite each surface by selecting the entire surface (top surface than bottom surface, one at a time for each volume)
vol all scheme tetmesh
vol all size auto factor 5 propagate
mesh vol all
I then get the following warning and the parts never mesh. I have let the program sit an entire day and it doesn't respond…

If I try to mesh the model one piece at a time, I can get the first two parts meshed, but the 3rd causes a crash. Not sure what is going on.
This is the model and an exploded view for reference.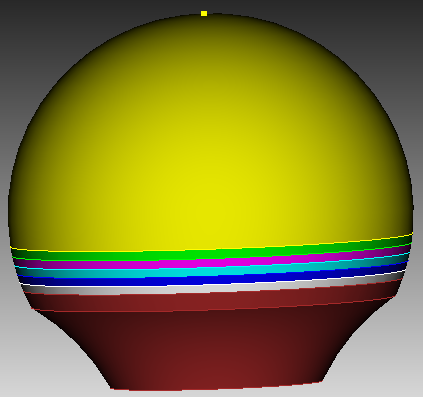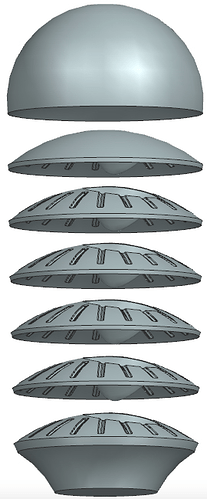 Kind regards,
Ron