Hi,
I am using Coreform Trelis Pro 17.0.1 on Linux. I would like to mesh a cylinder with a cutout by using the circle-scheme, in order to obtain the geometry on the image by deleting the cutout-volume.
However, I do not achieve a proper mesh. After imprint/merge the green volume can not be meshed by sweeping the quads (from circle scheme), because the opposite surface is separated: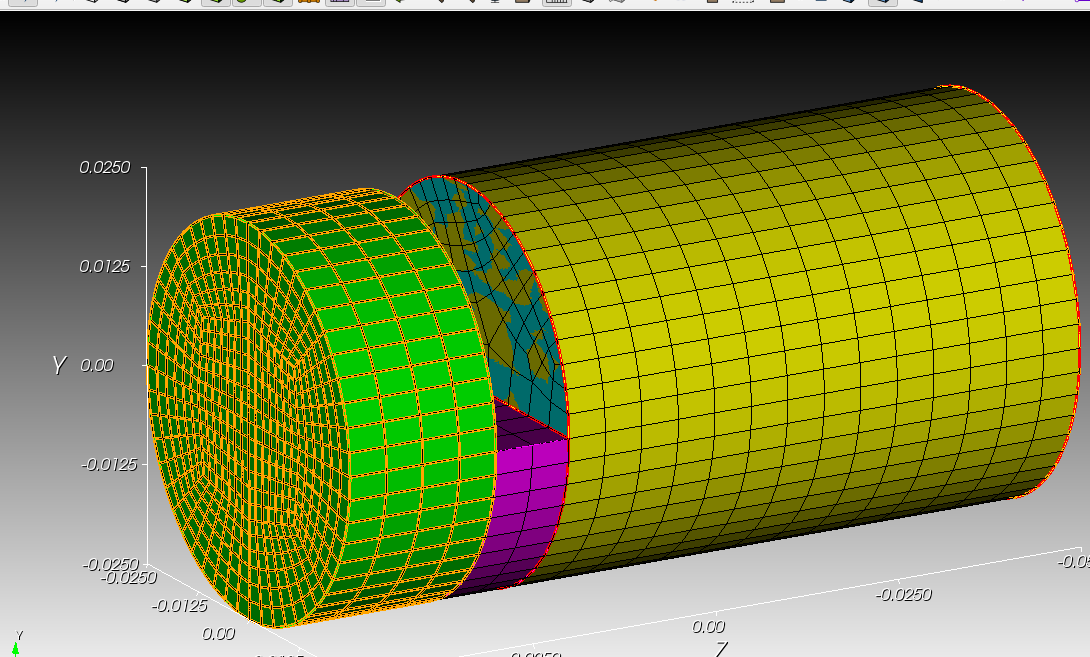 Meshing the entire cylinder (without the segmentation) by first meshing (before imprint/merge) one surface does achieve the desired mesh but as soon as i cut out the volume, all volume elements are deleted, although I do not cut any element.
Does anyone have an idea, how I can achieve this?
Kind regards,
Paul