Another question I've recently developed relates to the restriction of the applicability of the U-Spline algorithm. Schillinger's work demonstrates the ability to decompose a B-Spline into Lagrange polynomials and computing an extraction operator, in addition to the more familiar Bezier decomposition/extraction methods.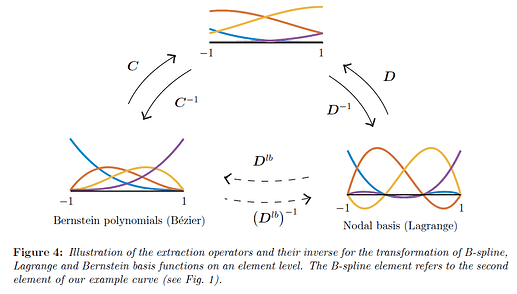 As I've tried to demonstrate in my below picture, my understanding of the U-Spline algorithm is that it's able to compute the smoothness operator which converts a spline with a "Bernstein-like" basis function into an equivalent B-Spline. As mentioned in the U-Spline paper, this operator is the transpose of the extraction operator. So it would also seem that if I can decompose into a Lagrange spline, computing an extraction operator whose transpose is the subsequent smoothness operator, that I should be able to use the U-Spline algorithm on a Lagrange spline as well.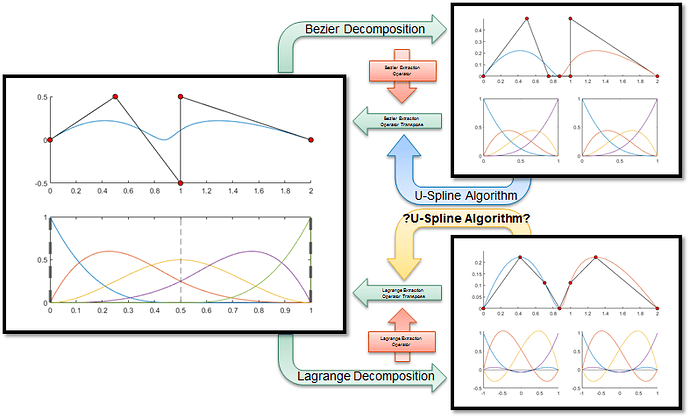 However the U-Spline paper's definition of a "Bernstein-like" basis function would seem to preclude its application on a Lagrange spline:
for 0 <= i <= n, B_i is positive on ]a, b[.
Which is clearly not true for Lagrange basis. However, I'm struggling to see why the U-Spline algorithm shouldn't work for a Lagrange basis.